Success Without Suffering!
Follow your passion with more clarity, confidence & motivation
Hi, I'm Lin Jurutka. I'm a Personal Development Coach & Trainer.
My mission is to empower high achievers to live a successful life with more clarity, confidence and motivation every day! 
What can keep you stuck:
Working hard all the time without real job satisfaction
Feeling increasingly frustrated
Experiencing self-doubt or fear of being judged
Questioning your purpose
Having a general sense of discontentment
Feeling overextended and exhausted
You want to move forward, but you're not clear on what you really want and you feel you have no energy left to give?
Take a deep breath. I've got you.
I can support you to:
Get clarity around your situation and find out what you need

Discover and release the blocks that are holding you back



Determine the right direction for you
Make the decisions to move you forward
Manage your energy
Boost your confidence
Rediscover your motivation
I truly believe that we shouldn't have to suffer in order to be successful. And sometimes the solutions that worked in the past are no longer right for us now. When we feel like we've gotten off track, progress can feel hard. 
I know what I'm talking about, I've been there.
The solutions are different for every one of us and coaching is a wonderful process to take a step away from the situation, examine where we're at, what we need and how to get there.
Personal Development work helps you understand yourself and your needs a lot better, which can ultimately affect all areas of your life. 
It takes courage, but is also very rewarding.
Feeling stuck, stressed out and tired is not the inevitable price we have to pay for success. 
It's my mission to give you the tools that will empower you to feel better and to follow your passion with more clarity, confidence and motivation every day! 
Free Personal Development Planner
& Training Video
One of the best ways to get ahead in your life is to start each day with intention.
I have developed a planner that supports you in doing just that. By spending a little time each day to focus on your personal development you can accomplish big improvements.
My planner uses a combination of productivity tools to help you understand where you want to go and why. At the same time you can track what is working out for you and what isn't, so that you can adjust your planning and daily habits to best serve you.
This planner is my gift to you.  
Just click on the button to claim your own copy along with access to a short training video.
The video includes:
an overview of how to best work through the document
examples of how to complete the different sections
background information about how working with the planner will help you become more successful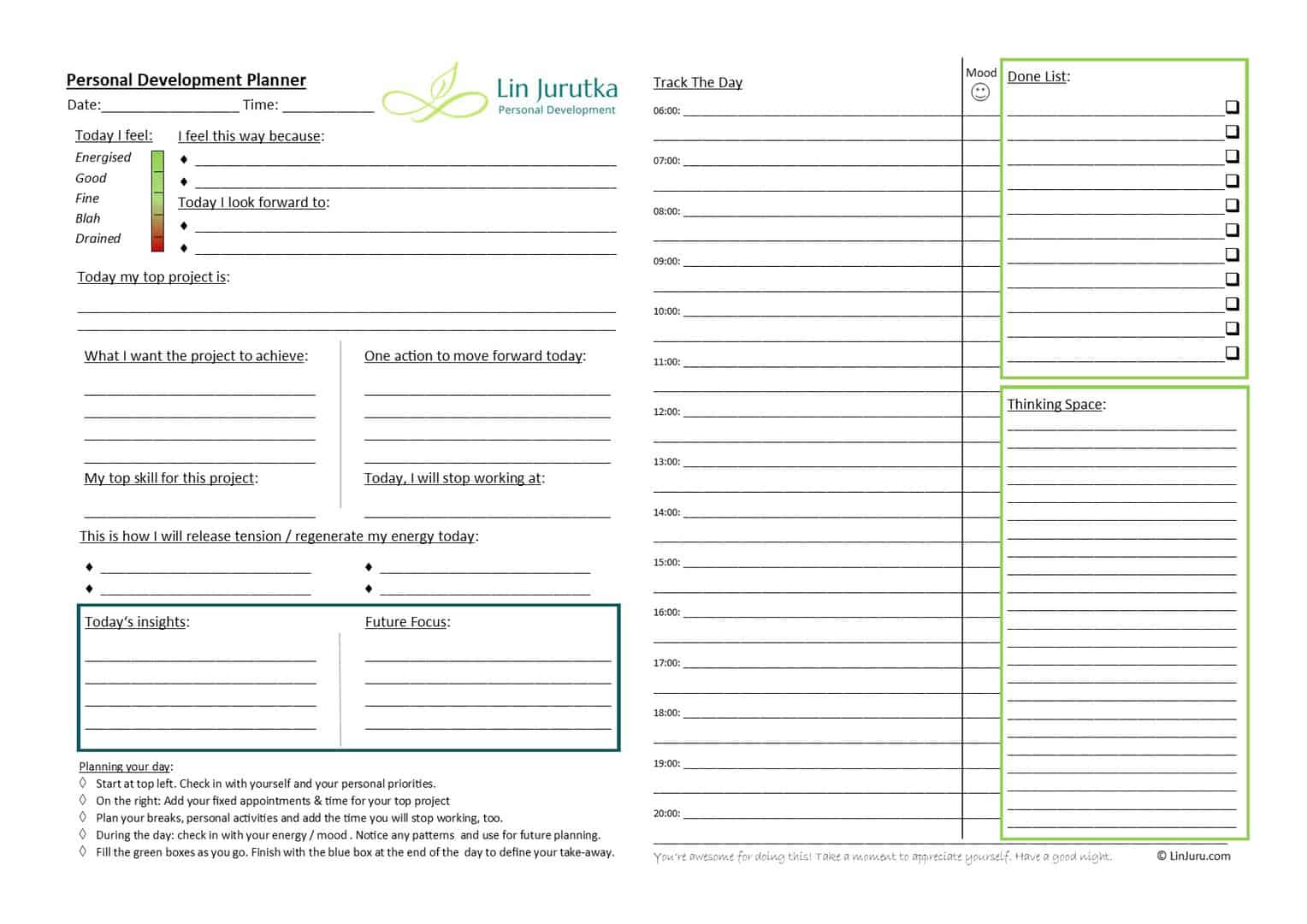 From Work-Life Stress to work-life bliss
Let's have a chat to find out if we're a good fit.
Pick the coaching plan that works for you. 
Transform your life and get results.
Copyright © 2020 Linnet Kuhnke-Jurutka